Register & Learn more about our special events and guest artist experiences below.
Unless specifically noted, all experiences are open to the public and we welcome local studios to join in our experiences.

We believe in sharing opportunities in dance for all!

Not what you're looking for? Check out our Mini Sessions of Aerial Silks and Adult Classes or our Full Season Schedule

SKooJ CorE-O will be coming to TDC this weekend teaching the following Contemporary Master Classes! $40 per class – open to TDC Students & General Public!
Saturday January 14 2:30-4:00pm ages 8-11, $40
Saturday January 14 4:00-5:30pm ages 12 & up, $40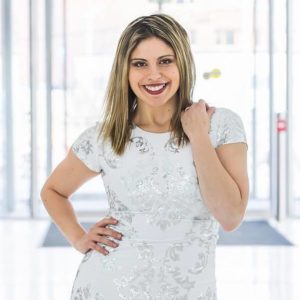 Sarah-Katarina (SKooJ CorE-O) brings her knowledge and talents with experience in performance, choreography, instruction, and adjudication. Her present focus is on Commercial/Theatrical Hip Hop and Contemporary dance, yet strongly trained in various styles such as Musical Theater, Jazz, and Modern. SKooJ is a graduate of Dean College with a Degree in Dance and Business Administration. SKooJ is the Lead Artistic Director of the Boston-based Static Noyze Dance Company (World Of Dance:NYC/NJ Champions and Carnival NYC Members), Convention Teacher for Turn It Up Dance Challenge, National Adjudicator for various competitions, and Guest Choreographer for studios throughout the country. Her talents have also been featured on the new HGTV series "Spontaneous Construction", NESN, and recently on The Dr. Oz Show! Lastly, SKooJ partnered up with Salty Bovine Films with setting artistry for their past two short films ADONIS and MOSDEN while most recently showcased her acting talent in the unreleased 2014 movie Basic Math starring Cameron Diaz and Jason Segel.
---
Miles Keeney will be coming in February on Friday 2/10/23 for Jazz Funk Master Classes! $40 per class – open to TDC Students & General Public!
 4:30-5:30pm ages 6-8
5:30-6:30pm ages 9-11
6:30-7:30pm ages 12 & Up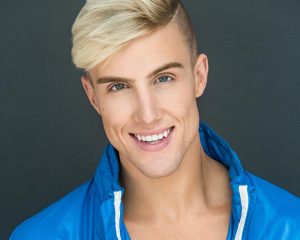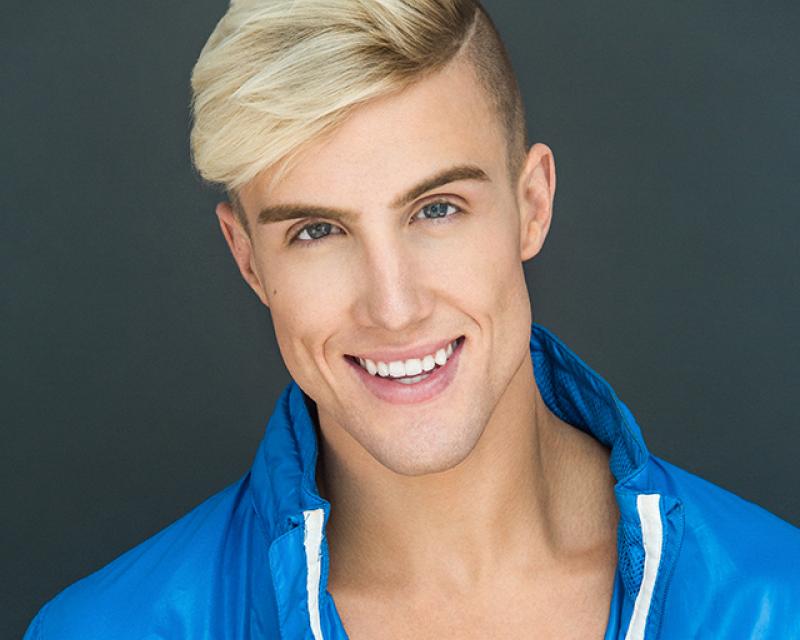 Miles Keeney is a New York City based professional dancer, choreographer, and teacher. He's represented by MSA talent agency, and has worked commercially in New York, Los Angeles, Miami, Atlanta and internationally. His choreography credits include lead choreographer and creative director for Peloton's dance series, the NBA Brooklyn Nets, HBO's Wigstock, Ru Paul's Drag Race, Burju Shoes, Bacardi Rum Shakers, Peppermint, Life Ball Vienna, Dolby Labs, Nikki Tino, Choreographer's Carnival, Leg Up On Life, and for countless universities and dance studios throughout the U.S. and abroad. His dance credits include dancing for Adam Lambert, Usher, Jason Derulo, Pedró Capó, Thalia, Yennis, Silentó, Calvin Chen, Todrick Hall, NFL, Nordstrom, and many more.
Miles graduated from Connecticut College with a B.A. double majoring in Dance and Developmental Psychology. He has taught as an adjunct professor at Pace University's Commercial Dance BFA program teaching Street Jazz to undergraduates, as well as tours the country teaching with Revel Dance Convention. He's had the opportunity to train under the most revered names in the industry and has been noted for his power, ferocity, and versatility.
A powerhouse teacher, Miles teaches consistently in New York City as well as at various studios nationally and internationally in China, Singapore, Morocco, New Zealand, Greece, Thailand, Spain, and Canada.