Guest Artists
The Dance Centre offers multiple opportunities throughout the year for all of our students to experience a variety of dance classes and teachers. Contact us to learn more. Here are just some of the faculty that have joined us at TDC in South Toms River, NJ…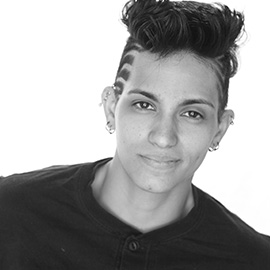 Megan "Megz" Alfonso was raised in the Bronx and then moved to Long Island where they began training at Michelle Ferraro's Dance USA.  They dedicated their time to taking and teaching dance classes for the past 23 years. Megz recently competed in the television show "So You Think You Can Dance" where they became one of the Top 6 finalists. One of their many accomplishments consisted of assisting choreographers Nick Zobrowski at Adrenaline Dance Conventions, Shelia Barker at MPAC, and Cynthia Geffon and Nick Zobrowski at the Choreographer Ball in LA.  Megz has traveled all over the US and UK touring with Deca Dance Company and Matrix/Loreal.  Megz was an extra in the movie Nick and Nora's Infinite Playlist, danced in the Idog commercial 2009, and appeared in the Step Up movie. They have choreographed and danced for singer, Raquel Castro, from "The Voice". They have also appeared on Fox 5 where they danced for their crew "Decadance Company" and performed at the Apollo Theatre. In addition, they performed a piece entitled "Four Seasons" at the hip hop festival for London brought to New York . Megz aspires to continue training and bettering themselves as a dancer, teacher and choreographer so that they can achieve all of their goals for their future and inspire others to do the same.
---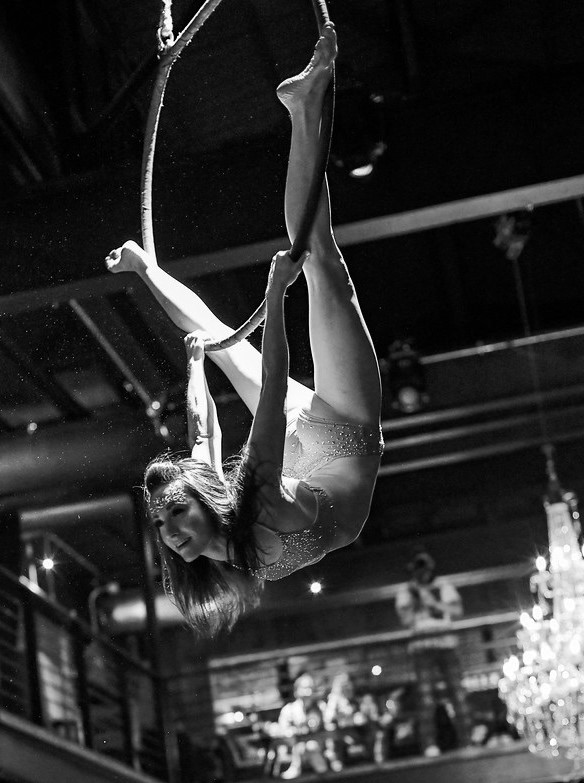 Maria Artim is a graduate from the University of the Arts began her career as a professional circus artist in 2009. 2012-2019, she completed a 3 month US national tour with Cirque Dreams, performed for multiple corporate Christmas shows internationally in London, and also performed as a Headliner on Celebrity, Norwegian, and Cunard Cruise lines featuring her and her duo partner in their own 45 minute production "No Net, Just Passionate Hearts." In 2015 she had the honor to open for Radio City Music Hall Rockettes spring spectacular and participated on Americas Got Talent season 10. 2016-2019 she performed with Kansas City's circus company, Quixotic Fusion, as a guest artist in their new years eve/Christmas shows. In 2019 she was invited to perform in Lucerne, Switzerland at KKL theater accompanied by a 66 piece orchestra in "A Circus Symphony." Currently she performs weekly at Fabrika, a dinner theater in Philadelphia, and teaches weekly many classes/workshops at her local aerial/ dance studio, Awakenings Fitness. In 2017, Maria took on a new path in life pursuing a career in real estate, she received her license, and in 2020 joined a Philadelphia brokerage. No matter what hat she puts on day to day: may it be performing sharing her passion, teaching, or helping clients with their real estate needs, she's says she is in the people business, if she can help someone in anyway or help someone put a smile on that's what matters most to her.
---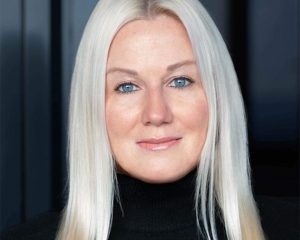 Shannon Atkins moved to New York four years ago from Australia, and since then her talent and passion for dance has led her to travel throughout the US, UK, Europe, Canada, Mexico, and Australia regularly judging and setting award-winning choreography and company repertoire. Most recently, Shannon taught at the Victorian Dance Festival in Melbourne, Australia alongside Travis Wall as the US representatives.She is a coach for the USA Dance Team/American Dance Company, who represent their country in the International Dance Organization's annual Jazz/Modern competition in Poland. She is also a judge for the World Dance Championships and has appeared on Lifetime TV's Dance Moms.
Shannon loves to share her knowledge and experience as a regular panel speaker and advisor at Star Dance Alliance seminars. She is best at offering guidance to international dancers wanting to make the transition to the US. Prior to her worldwide career, Shannon was a successful Australian performer appearing in musicals such as 42nd Street and Oklahoma, where she also took on the role of dance captain. She is also an established choreographer, having created many musicals including the ever popular High School Musical 2. She effectively directed and owned Dance Technique which is a leading performing arts school on the Gold Coast that has seen numerous students secure sought after roles on Broadway and in reputable schools and companies such as The Juilliard School and The English National Ballet. She was also a founding dance professor at the prestigious Queensland Conservatorium in Brisbane, Australia.
---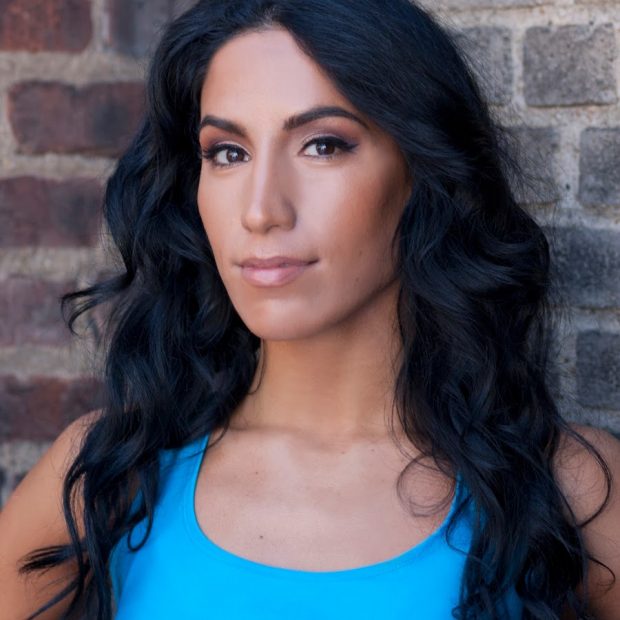 Paulette Ashkenazie has been teaching in the tri-state area for over the past 10 years, specializing in hip hop and street jazz. She has trained at Broadway Dance Center, while working with NYC's top choreographers. She has performed for many live events, tv shows, music videos and movies. Which include Pepsi & Uber Super Bowl halftime show, 9.23 Amp Radio Station, Dr. Oz, NYC's Carnival, Galaxy by Harvic clothing brand commercial, Recording artist Chris Porter, and most recently choreographed and performed in New York & LA Fashion week 2018.
---
---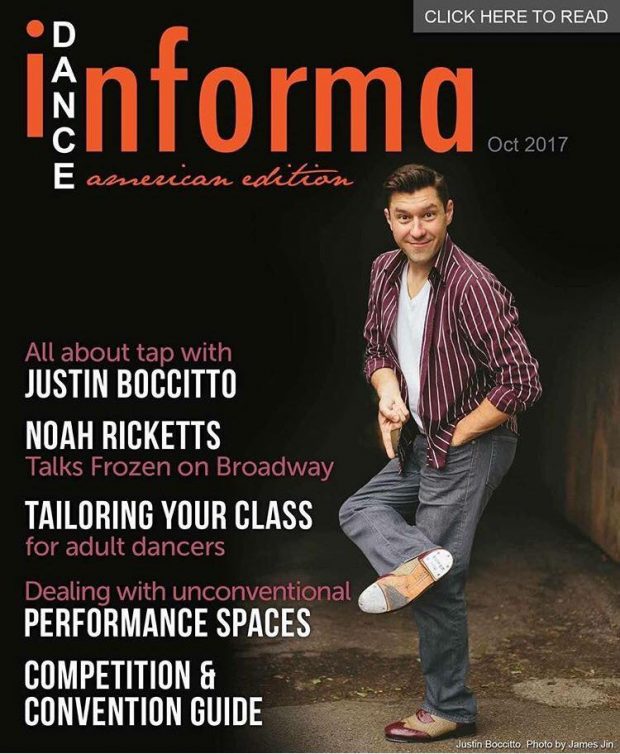 Justin Boccitto
is an international dance instructor and an award-winning director/choreographer who recently appeared on the front cover of Dance Informa Magazine. He is a current faculty member at Broadway Dance Center, Peridance, Marymount Manhattan College, Circle in the Square Theatre School, Cap 21 and guest faculty at The Juilliard School. Some of his students have included Adam Chanler-Berat (Peter and the Starcatcher, Amelie), Sophia Anne Caruso (Lazarus, NBC's Sound of Music), Oona Laurence (Matilda, Southpaw), Jennifer Damiano (Next To Normal, Spider-Man: Turn Off The Dark), Brian Falduto (School of Rock), as well as Sean Fosse (Bob Fosse's grandson) and pop-icon Lady Gaga. Justin appeared on television as a coach for MTV's Made and has choreographed several Off-Broadway productions as well as Gypsy Of The Year on Broadway. He received the Kennedy Center Best Director Award for his production of Hairspray in Nashville and two New York Musical Festival awards for What Do Critics Know? and Errol and Fidel. He has worked at the Metropolitan Opera, Papermill Playhouse and for fifteen years he served as Executive Producer of The Group Theatre Too, a theatre collective in Manhattan producing musicals, plays and dance projects throughout the country.
www.justinboccitto.com
---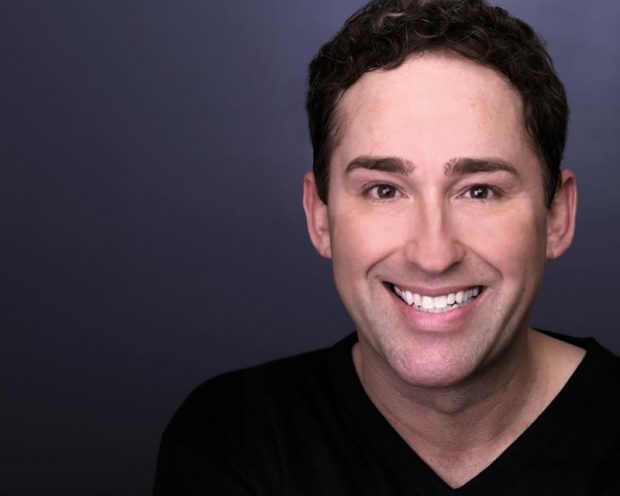 Eric John Campros began professionally performing in California at the age of 18. Throughout his career, Eric has had the privilege of dancing with several artists including The Backstreet Boys, Britney Spears, Usher, Mikaela, and Aaliyah. He has appeared on numerous television series and specials including the MTV Video Music Awards, the BET Awards, and the Blockbuster Awards. He has danced in several commercials and industrials for companies including Nissan, Aventis Pharmaceuticals, Old Navy, Target, Nike, and Wrangler Jeans.As a choreographer Eric toured the south with Real Soul, in Germany with the bands B3 and M*Pire, and has worked with recording artist Kelly McCarthy. As an educator Eric has taught classes around the world, most recently in China as guest faculty at Shandong University of the Arts and Hebei Art University. He recently returned from a second successful tour of India where he worked with some of the brightest stars in the Bollywood Industry. He will return again early next year.
---
.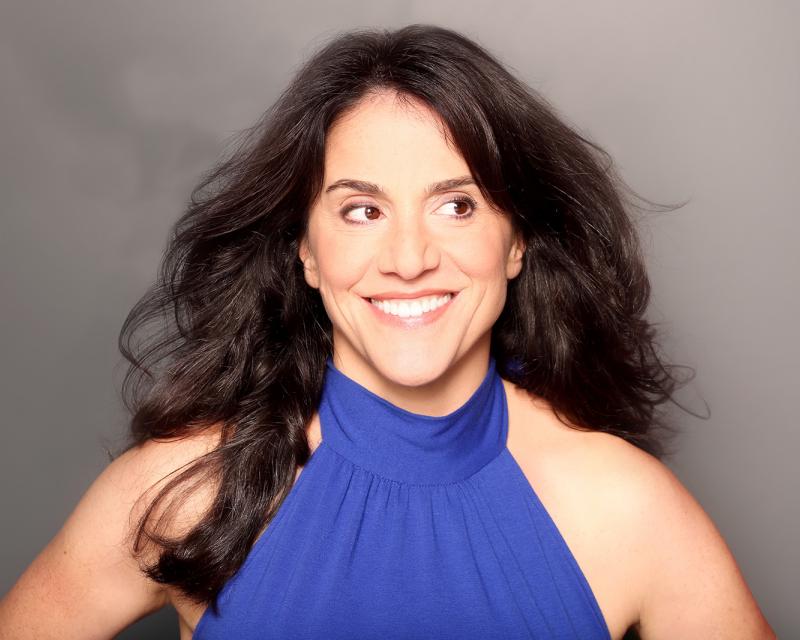 Ginger Cox is on faculty at Pace University, and has been on faculty at BDC for over 15 years. featured in Dancetrain Magazine for her dynamic teaching style and contributions to dance education, Ginger has taught master classes in Mexico, Italy, Paris, Luxembourg, Switzerland, Japan, at Danse Encore festival in Quebec, the Earl Mosley Summer Institute, the Joffrey Texas, and throughout the States. Ginger holds a Masters in Kinesiology, a BFA in Dance, and the creator of the Dancing Anatomy Workshop. She is certified by the National Academy of Sports Medicine as a Corrective Exercise Specialist and Personal Trainer, and was recently a featured article in Dance Informa about teaching anatomy in dance. Ginger has presented seminars at the Dance Science and Somatics conference, the Bill Evans 6th Annual Somatic Conference, and the Dance Educators Training Institute.
Her versatile choreography is described by the Jazz Dance E-news as 'absorbing and inventive, with amusing creativity. The greatest exploration of the choreographic voice within jazz dance was seen in the work of Ginger Cox." She's choreographer for Nike, the NJ Nets Dancers, recording artist Lijie, Japan's Hanayashiki Show, the Élan Awards, honoring Mr. Lar Lubavich, the Brooklyn Dance Festival, Dancing Wheels Company, Collaborative Movement Dance Company, Wise Fruit, Giving Tree Series, WaxWorks, Dancers Responding to Aids, the Queens Fringe Festival, Independent films, industrials, and the NuDance Festival, where the NY Times quoted "the selection of choreographers was unusually good."
Ginger is on the Faculty Advisory Board at BDC, the board for the Young Choreographers Dance Festival, and has contributed to articles in Dance Teacher Magazine and Dance Spirit. Some of her many performance highlights include Saturday Night Live with Molly Shannon and Jimmy Falon, Radio City Music Hall with Lou Bega, industrials and dance concerts.
---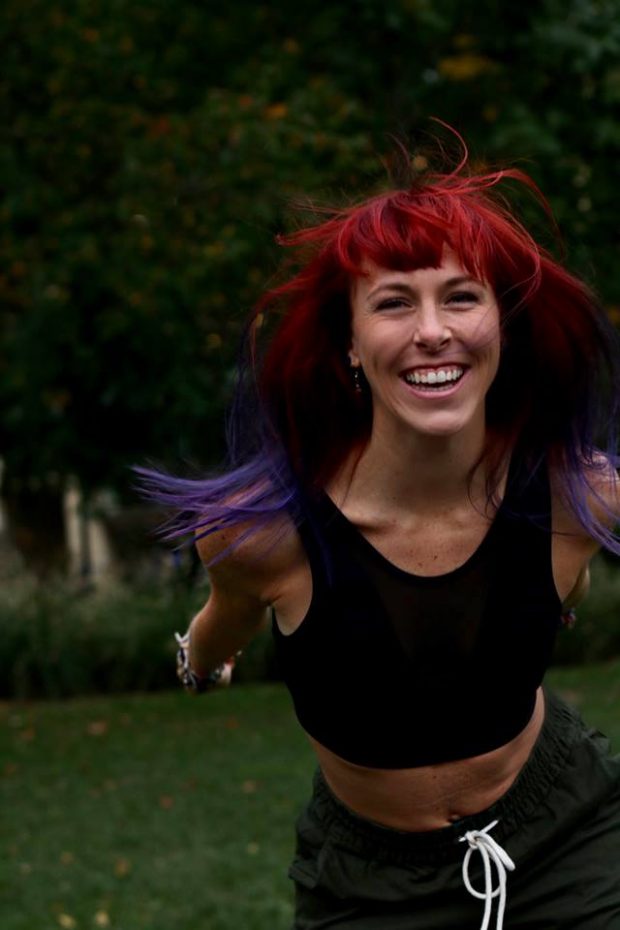 Ashlé Dawson is undisputedly one of the most versatile choreographers and performers in the industry. Through uniting her own blended heritage and multi-cultural dance background with commercial and contemporary forms her work has become globally recognized. Recent credits include choreographer and activist with Global Citizen, Wild N' Out (Prince Royce), Times Square New Years Eve (Univision) for artists Don Omar, JenCarlos Canela, Alejandra Guzman. She was in the original Top 4 of SYTYCD and has worked on "America's Got Talent", "Latin Grammys", Champion professional on "Mira Quien Baila" (Spanish DWTS, US). She has had the chance to work with Steven Spielberg (The Post), Anne Hathaway (SNL), John Leguizamo (Fugly), Gloria Estefan (American Idol), John Oliver (Last Week Tonight) and artists such as Wisin y Yandel, Leslie Grace, Fonseca, Romeo Santos & Tito Puente Jr. Her work has been used by companies including AUDI, New Balance, Macys, Canon, Paul Mitchell and more. Ashlé is the founder and director of "Breaking Conformity Productions, Inc. "and the artistic director of "Latin Fusion Dance Project" both based in NYC.
---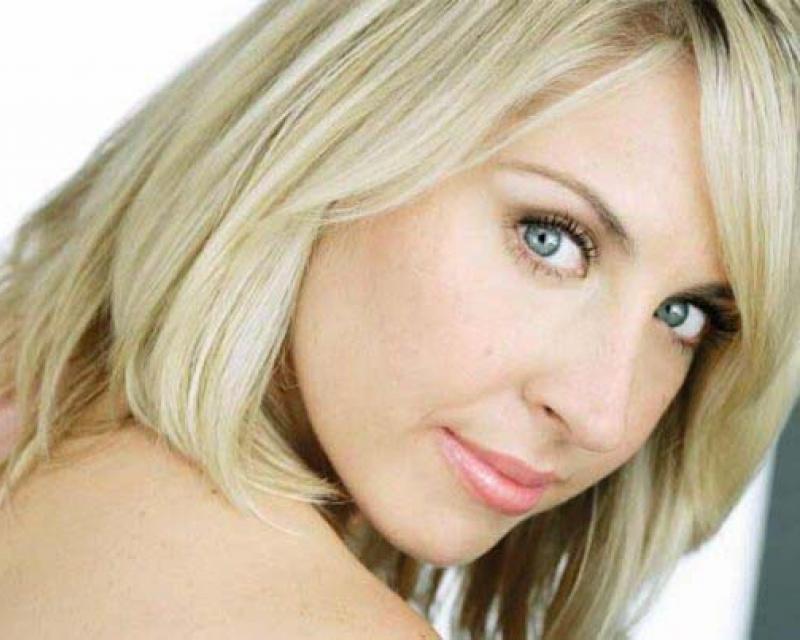 Kristen Gorski was immersed in a world of dance and theater from a very young age, growing up 20 minutes and training from the age of 8 in NYC and a veteran in the professional world. At the age of 5, Kristen started in print work, filming national television commercials and films and recording voice overs that lead to voice and acting lessons that sparked her passion for Broadway. At the age of 8, she was accepted into the School of American Ballet where she trained for 8 years and performed with the NYCB in many productions. She competed at a national level training under Donna Farinella at Dance World Academy in New Jersey from the age of 10 through High School where she was recognized for her well rounded and versatile abilities and learned the importance of detail and style in choreographers work. Kristen continued her education at Syracuse University as a Musical Theater major and while still attending college she began her 16 year career on Broadway when she was cast in the original company of FOOTLOOSE as a featured dancer and understudying the role of Wendy-Jo. It was during this time that she started assisting and working under Ray Leeper on off-broadway shows, music videos and film workshops, as well as, master classes around the country.
Kristen completed a 10 year run as an Original Cast Member of WICKED the Musical where she had the opportunity to be Dance Captain, play the role of the Witch's Mother, and was Associate Choreographer to Wayne Cilento for the 1st National Tour which is still on the road. Through this time she continued her commercial and voice over career, has performed on The Today Show, The Late Show with David Letterman, Macy's Thanksgiving Day Parade and The Tony Awards.
Kristen is on the faculty of NUVO Dance Convention and has taught master classes in Musical Theater all over the country. Her focus in her teaching is performance, intention, energy, detail and musicality!
---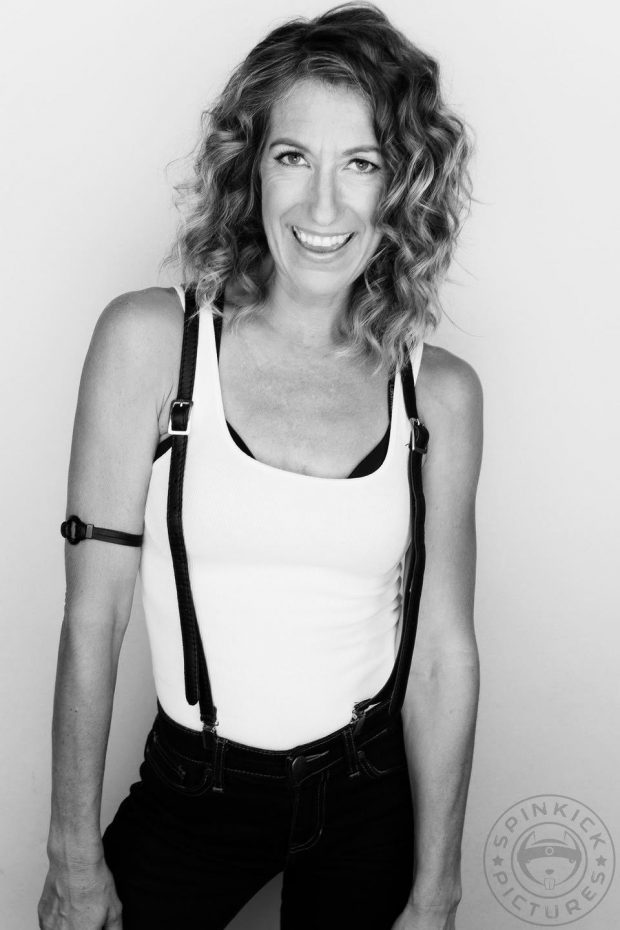 Shelly Hutchinson is a choreographer, instructor, dancer, actress and producer in New York City. She has been a Contemporary and Musical Theater choreographer for "So You Think You Can Dance" Ukraine for the last four seasons, also on the creative teams and performed in operas such as Candide, Samson and Delilah, and Aida as associate choreographer and assistant director. Choreographer for adapted for stage version of Disney's High School Musical. TV appearances include MTV, CBS Morning Show, ABC, Saturday Night Live, Law & Order, Lipstick Jungle, Ugly Betty, Kings, HBO Miniseries "Mildred Pierce", The Today Show, David Letterman, The Learning Channel, dancer for Wyclef Jean and in Lou Bega's "Mambo #5". Performing credits include Radio City Music Hall, Warner Brothers Films, Disney, Off- Broadway and Regional Theatre, Broadway Bares, International Arts Festival in Italy, Care Wave Japan, National and European Tours including "Fame, the Musical", Bye Bye Birdie, Irene, and West Side Story, assistant choreographer for "Falco", a multi- media show in Vienna, Austria based on the late 80's pop star.Her work has recently been seen at City Center, Symphony Space, Merce Cunningham, Manhattan Movement Arts Center, and Salvatore Capezio Theater. With 17 years of deep and diverse teaching experience with all levels and ages, she has taught at various studios in the US, Germany, Italy, Austria, Prague, Argentina, Japan, Costa Rica, Cirque Du Soleil, Broadway Dance Center, Steps on Broadway, Joffrey Ballet School, The Pulse, and Peridance in New York. Choreographer for "Nix" and "Occasion for Sin" as part of Planet Connections Theater Festivity in NYC.
She is on faculty at Broadway Dance Center and Peridance Capezio Center, and currently producing a series of concerts to benefit various national charities. She is the Director of UNCOVERED CHOREOGRAPHY WORKSHOPS, a series of intensives based in New York City to help young dancers find their identities as choreographers.
---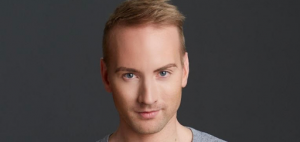 Mitchell Jackson grew up training in Ontario Canada in jazz, ballet, hip-hop, contemporary, and musical theatre. Within two years as a competitive dancer, he had won multiple awards. He then went on to train in Toronto, New York and Los Angeles. As a dancer, he has appeared in multiple television shows and music videos by leading artists. In Los Angeles, he taught at the Millennium Dance Complex. His students have gone on to perform with music stars like Carly Rae Jepsen and Justin Bieber and appear on So You Think You Can Dance Canada. Mitchell continues to work with dance studios and competitions across North America as a choreographer, teacher, and adjudicator. He has also created his own dance competition OTF – The Ultimate Dance Experience and is the director of Intrepid Dance Company. Mitchell works closely with Briar Nolet and even choreographed for her on World of Dance and when she toured with Jennifer Lopez.
---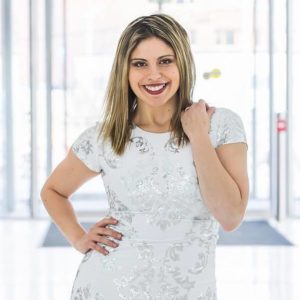 Sarah-Katarina (SKooJ CorE-O) brings her knowledge and talents with experience in performance, choreography, instruction, and adjudication. Her present focus is on Commercial/Theatrical Hip Hop and Contemporary dance, yet strongly trained in various styles such as Musical Theater, Jazz, and Modern. SKooJ is a graduate of Dean College with a Degree in Dance and Business Administration. SKooJ is the Lead Artistic Director of the Boston-based Static Noyze Dance Company (World Of Dance:NYC/NJ Champions and Carnival NYC Members), Convention Teacher for Turn It Up Dance Challenge, National Adjudicator for various competitions, and Guest Choreographer for studios throughout the country. Her talents have also been featured on the new HGTV series "Spontaneous Construction", NESN, and recently on The Dr. Oz Show! Lastly, SKooJ partnered up with Salty Bovine Films with setting artistry for their past two short films ADONIS and MOSDEN while most recently showcased her acting talent in the unreleased 2014 movie Basic Math starring Cameron Diaz and Jason Segel
---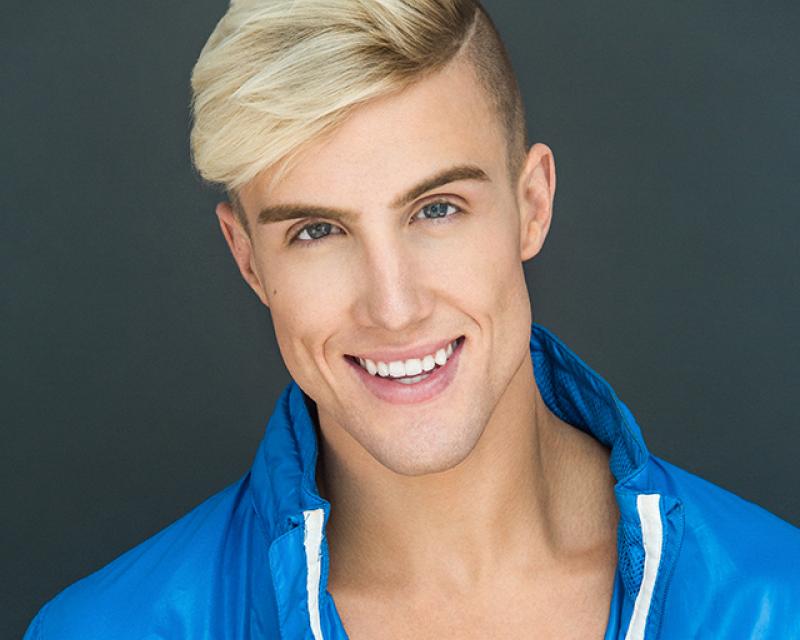 Miles Keeney is a New York City based professional dancer, choreographer, and teacher. He's represented by MSA talent agency, and has worked commercially in New York, Los Angeles, Miami, Atlanta and internationally. His choreography credits include lead choreographer and creative director for Peloton's dance series, the NBA Brooklyn Nets, HBO's Wigstock, Ru Paul's Drag Race, Burju Shoes, Bacardi Rum Shakers, Peppermint, Life Ball Vienna, Dolby Labs, Nikki Tino, Choreographer's Carnival, Leg Up On Life, and for countless universities and dance studios throughout the U.S. and abroad. His dance credits include dancing for Adam Lambert, Usher, Jason Derulo, Pedró Capó, Thalia, Yennis, Silentó, Calvin Chen, Todrick Hall, NFL, Nordstrom, and many more.
Miles graduated from Connecticut College with a B.A. double majoring in Dance and Developmental Psychology. He has taught as an adjunct professor at Pace University's Commercial Dance BFA program teaching Street Jazz to undergraduates, as well as tours the country teaching with Revel Dance Convention. He's had the opportunity to train under the most revered names in the industry and has been noted for his power, ferocity, and versatility.
A powerhouse teacher, Miles teaches consistently in New York City as well as at various studios nationally and internationally in China, Singapore, Morocco, New Zealand, Greece, Thailand, Spain, and Canada.
---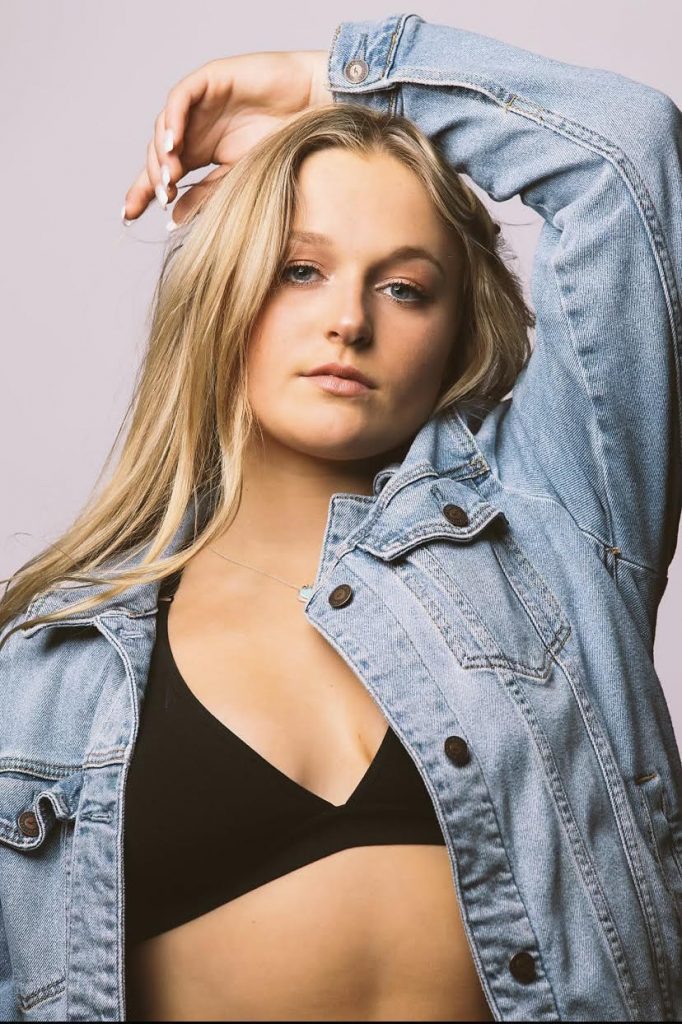 Madison Kennedy is a 3rd generation dancer who began dancing at the age of 3 at her grandmother's studio in Norco, Ca. After her grandma's retirement, her mom took her straight to "Just Plain Dancin" in Riverside Ca. Just Plain Dancin is rated in the top ten studios in the country. She began her journey as a competitive dancer at JPD and was trained by her mentors Mandy Rogers and Terry Schulke from the age of 5 until she graduated at 18. During that time, she was part of an award-winning team for 12 seasons on the competitive circuit. She won many high point awards with her team and as a soloist. Her last year as a soloist, she was awarded Ms. Starpower in Las Vegas NV. Although competitive dance was a large part of her dance career, she also was able to participate as a company dancer in POV (Points of View) led by Ms. Terry Schulke, performed at the Dance Awards in Los Angeles and was an advocate for Dancers with Cancer. You can also spot her at age 10 in Meghan Trainor's music video as little Meghan in "Dear Future Husband". During her time at Just Plain Dancin, she was also given the opportunity to travel and assist her choreographers across the country and began teaching beginning level dancers from ages 5-16. She currently substitutes teaches at studios in her hometown and is attending college to follow her dreams to be a dentist. While working on her degree, she enjoys training as a dancer and keeping active in the dance community.
---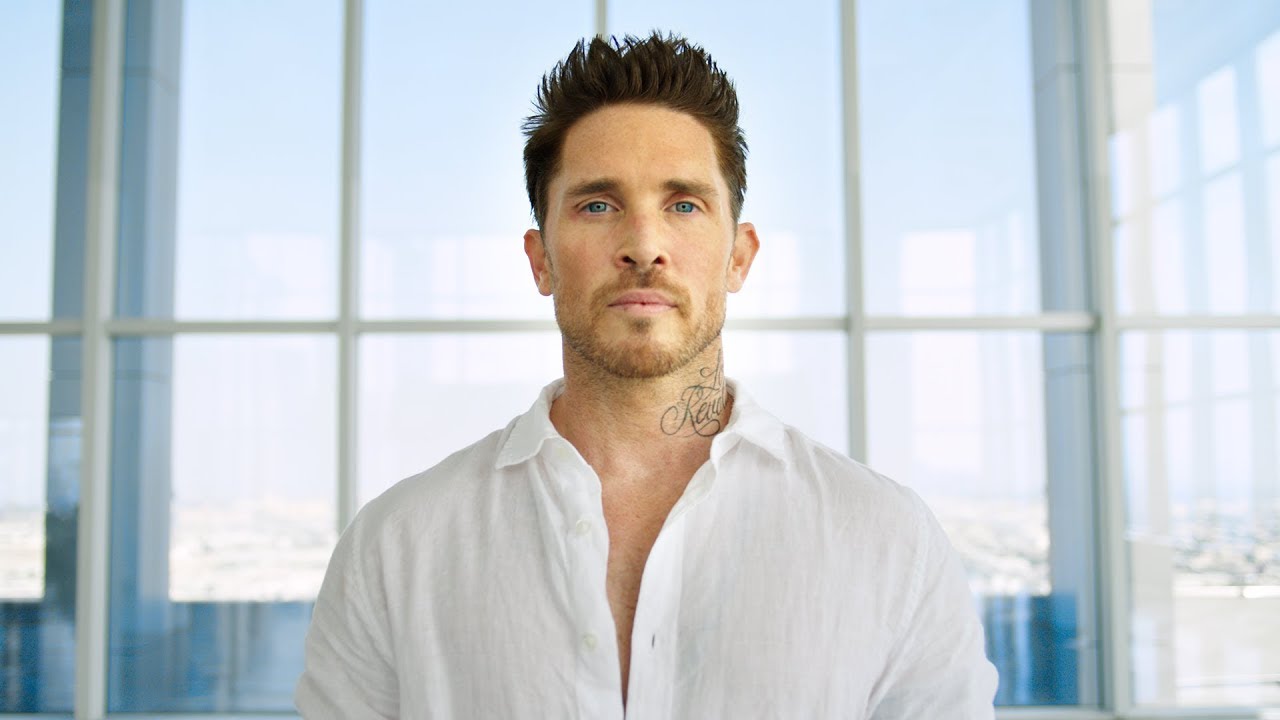 Blake McGrath has shared the stage with Madonna, Janet Jackson, Britney Spears, Jennifer Lopez, Mariah Carey, and Beyonce. He has even been fortunate enough to perform alongside the King of Pop Michael Jackson for his 30th anniversary special on CBS. Blake is widely regarded as one of the best dancers of his generation; these skills became apparent on the premiere season of the famed US dance competition-reality series, So You Think You Can Dance. After making it to the finals of the show, Blake quickly became the "it" dancer in Los Angeles. Immediately following SYTYCD Blake was cast in Jennifer Lopez's MTV Dance life, a reality series that chronicled Chorographers in LA. Immediately after that he returned to Canada to Judge and choreograph 4 seasons of SYTYCD Canada!McGrath produced a soulful, vocally gifted debut recording. Licensing his debut album "Time To Move" to music industry power house Universal Music. The critically acclaimed album included his radio hit song "Relax". The album was released in November of 2010. Blake's creative collaboration with Emmy Award Winning Choreographer Mia Michaels (Madonna, Celine Dion, Prince) produced a provocatively haunting video for "Relax", which garnered an MMVA in June 2011. The Pop/R&B album features the radio hit songs "The Night" "Stage Fright" and "Relax". It was the accompanying videos that clearly demonstrated Blake's talent as a musician and his natural ability to dance, as well as his passion for movement and creativity. In the spring of 2011 Blake's "Stage Fright Tour" headlined at 50 venues in North America. His most recent EP "I Am Blake McGrath" hit top 10 albums on ITunes worldwide including his smash hit "Missing You". Blake's has recently been seen guest choreographing and performing on Hit shows including ABC's "Dancing With The Stars" and Life Times "Dance Moms". Blake has also choreographed and appeared extensively in high profile commercials and advertisements for various Gap campaigns alongside Sarah Jessica Parker and Old Navy, as well as Pepsi, Hummer and iPod. His film credits which include Academy Award-winning films, Chicago and the musical, Rent.
---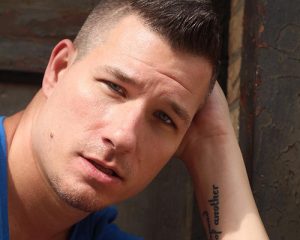 Derek Mitchell has choreographed projects utilizing almost every style of dance and that versatility makes him an asset to any project. He was just nominated for The 2013 Capezio A.C.E. Award for Choreographic Excellence. Derek most recently choreographed a TV Commercial for Season 5 of The Wendy Williams Show in NYC. He has also choreographed a total of 15 Contemporary Jazz and Street Jazz duets and group pieces for So You Think You Can Dance – Ukraine. In 2012 and in 2013, he choreographed numbers for Jerry Mitchell's Broadway Bares Benefit for Broadway Cares Equity Fights Aids. Derek has choreographed music videos and world tours for Taiwanese Superstar Jolin Tsai, as well as Sylvia Tosun – Billboard Magazine's #1 Dance recording artist. He has also choreographed for the House of Blues in Atlantic City with Freedom Williams, music videos for Push 'n' Pull, 5 Reasons and World Keeps Turning, Billboard Top 40 Dance Artist Bex (What You Are and Life of the Party music videos and live performances).
Derek has choreographed numerous Flash Mobs including one for 2-time Latin Grammy Award-winning artist Fonseca in Times Square. Additional flash mob choreography: NY Color make-up, YouTube viral sensations Wedding Proposal in Bryant Park-Flash Mob (featured on The Piers Morgan Show-CNN, The Today Show) and the Bollywood Wedding Proposal Flash Mob (featured in the NY Post, Nightline, Good Morning America). He is a resident choreographer for The Brooklynettes (Brooklyn Nets dance team) and the NY Knicks City Dancers 2009/10 season halftime shows as well as the Aldo shoes 2010 worldwide print campaign, Industrials for Clarins Cosmetics, Calvin Klein and Pepsi and choreographed/directed the Step-Up 3-D promo for Disney.
Derek has taught master classes all over the world including NIKE BLAST 2013 in Sweden, Argentina, France, Ecuador, Germany, Poland, Czech Republic, Mexico, Costa Rica, Brazil, Japan, Italy, Austria, South Africa, Israel, The Ukraine, Dominican Republic, Turks and Caicos and Canada. He has taught for many acclaimed dance conventions including The Pulse, MOVE NY (TOKYO The Company), Dance Olympus, Dance Masters of America, MOTIV8, Thunderstruck, Headliners, NADAA and for Dean College. His classes and choreography have been featured on Britneyspears.com, THE A-LIST, CBS, VH1, NY1 News, W Magazine, Piers Morgan, CNN, Good Day NY, The Today Show, TV Guide, Elle, Time Out, U.S. News and World Report, Women's Wear Daily and Crunch magazine
---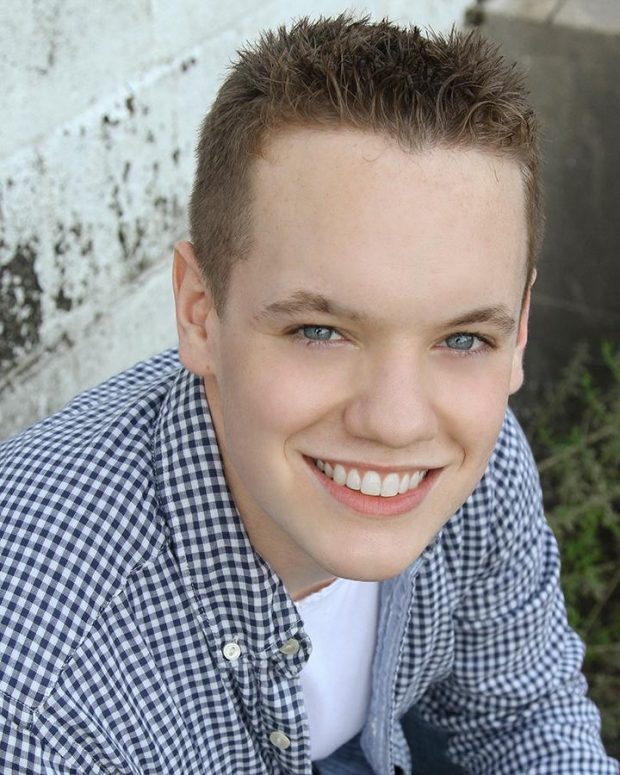 Aaron Parkhurst has almost two decades of tap dance experience under his belt. He received dance training in his hometown of Albany, NY. Working in NYC professionally for the past 10 years, he now calls the city his home.Aaron is a guest instructor for Shuffles NYC, Dance Masters of America, as well as SLIDE, a week long tap intensive directed by Mike Minery. He also teaches private lessons in NYC and travels to choreograph and instruct master classes throughout the country. He enjoys teaching and passing on his love for dance to younger generations. Aaron has also enjoyed a career in concert dance, working as a soloist and collaborator in NYC and in LA. He was a company member and soloist for AM Dance Project in New York City under artistic director Anthony Morigerato.
Aaron has performed at NY City Center in the 125th anniversary show for Capezio. He performed in Tap the Show choreographed by Mike Minery for 4 years including a national tour with the show, traveling to almost all 50 states. He was an associate choreographer and dance captain while on tour. Aaron has danced, choreographed, and entertained for corporations such as FedEx, Hershey Entertainment, and Gaylord Opry Entertainment among others. Favorite theatre credits: 42 nd Street, White Christmas, Thoroughly Modern Millie, and My One and Only.
---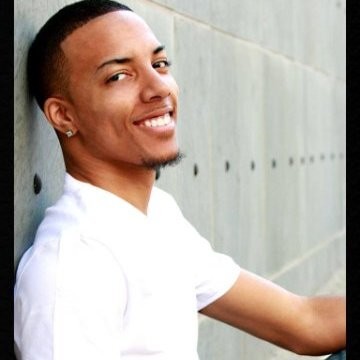 LaVon Patterson- Originally from Philadelphia, PA, started his journey with dance at Broadway Dance Center in Manhattan, NY. To further his skills and education he attended the Creative & Performing Arts High School in Philadelphia and went on to receive a BFA in Jazz Dance Performance from the University of The Arts.LaVon had the honor of being assistant choreographer to Brian Thomas for Michael Jackson's 30th Anniversary Special in 2001 at Madison Square Garden and he's worked with major music artists such as Usher, Destiny's Child. *N-Sync, J-Lo, Michael Jackson and many more! LaVon is the creative director of "JustMove" and an adjunct faculty member of Lehigh University.
---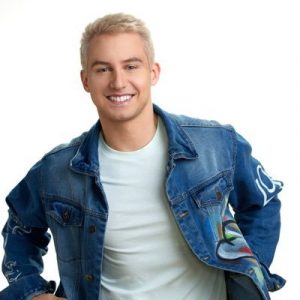 Derek Piquette began dancing at the young age of 10 in his hometown of Chicopee, MA.  One of the most exciting experiences in his young career took place in 2015, when he competed on Season 12 of So You Think You Can Dance, finishing among the top 4 "Stage" dancers. He followed up his appearance on the show with the So You Think You Can Dance Live Tour, performing in 70 cities across USA and Canada. In early 2017, Derek performed the lead role in Cirque Du Soleil's KOOZA as the "Trickster" traveling under Big Top in Australia, New Zealand, Spain, Singapore and China. One of Derek's most recent endeavors included competing as a finalist on NBC's World Of Dance Season 3 featuring Jennifer Lopez.
In 2019, Derek choreographed and was featured as a principle dancer in a new Netflix film "Work It" produced by Alicia Keys, as well as, worked as a principle dancer on another Netflix series directed by Kenny Ortega "Julie and the Phantoms". Alongside his partner Mitchell Jackson, they choreographed solos on Briar Nolet for Jennifer Lopez's "It's My Party" Tour. Most recently, Derek filmed an Apple+ TV limited series entitled "Schmigadoon". Derek was cast as a chorus performer/ core dancer and was also brought on as an assistant choreographer to the legendary Christopher Gattelli for one of the episodes. Later in 2020, he was part of the creation process and danced on camera for a new Netflix series "Scaredy Cats" choreographed by Tori Caro.
As a teacher and choreographer, Derek has worked for various dance organizations including On the Floor, Hit the Floor, CLI Studios, Mather Dance Company Online, Acrobatic Arts, Top Ten Dance Challenge where he has judged, taught, and assisted top choreographers in the industry. His career has taken him to destinations throughout the United States, Canada, England, Central America, Spain, New Zealand, Australia, China and Singapore where he has taught at over 200 competitive and professional dance studios/companies. Since 2014, Derek choreographed more than 450 award winning pieces, including pieces for stars on Dance Moms, Disney's Backstage, World of Dance, Netflix, Family Channel's The Next Step and So You Think You Can Dance.
---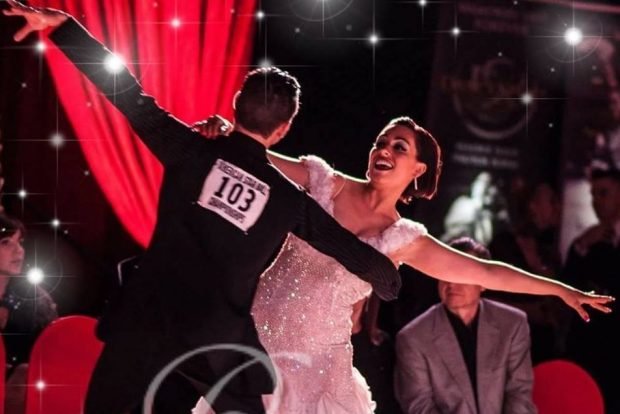 Jennifer Radon growing up in the dance world, Jennifer started dancing at the young age of three. Classically trained in ballet, jazz, tap, and modern as well as Rhythm, Smooth, Latin and Cabaret, she has competed and performed in many venues. Jennifer was a 2011 Metropolitan DanceSport Championship Open Cabaret Finalist, as well as continually placed in the finals with her husband, Tommy, in Professional American Rhythm. The two continue to compete professionally while maintaining their own studio, Storm Ballroom Dance Centre which is currently ranked second in the world.
---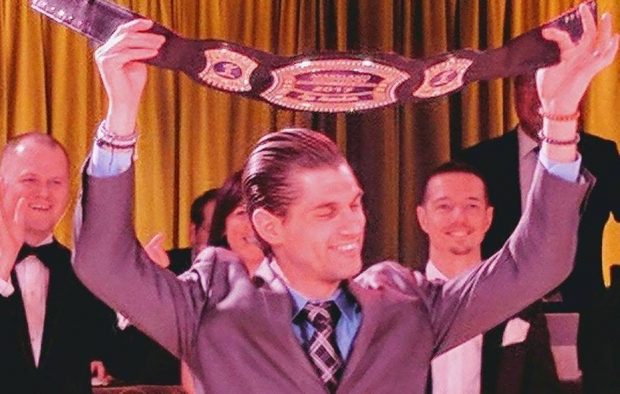 Thomas Radon began his dance career as a jazz and hip-hop dancer before becoming a professional choreographer at only 13. He was the main choreographer and scout for national model and talent conventions. Tommy was also a part of many performance tours, working as a choreographer, master teacher and consultant.Tommy eventually continued his dance career as a ballroom instructor. He earned Top World Instructor at Arthur Murray; Top NY Instructor each year he was at Fred Astaire as well as Top US Instructor at Fred Astaire in 2008. Tommy currently holds the world record of teaching 214 dance lessons in a single week to raise funds for charity. He was also awarded Top World Dancesport Instructor of 2017, Top Instructor 2017 for Dancers Cup Tour, Superstars Series and US Dancesport Series, and finally Second Top Teacher overall of the Global Dancesport Series 2017. Tommy continues to compete professionally and is co-owner of the Storm Ballroom Dance Centre with his wife, Jennifer.
---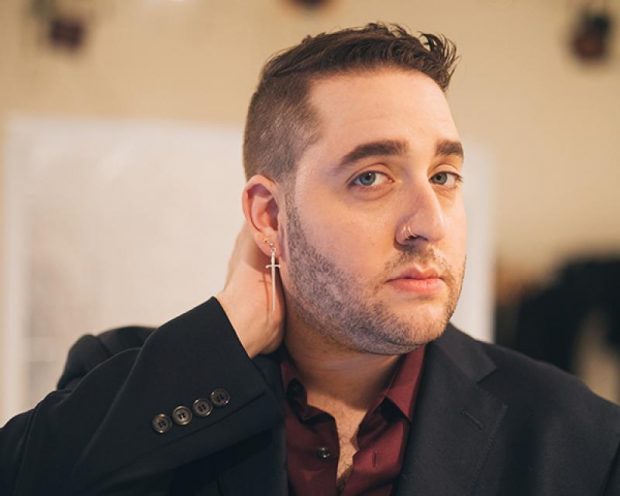 Neil "Dradle" Schwartz has been dancing since the age of seven. After graduating from the University of Maryland and moving to NYC, he has had the privilege to work with Rhapsody James, Luam, Lisette, Chonique, Eric Jenkins, and more. He has choreographed for artists such as ASTR, Bosco, Wynter Gordon, Rome Fortune, Mateo, PUSH PLAY, TT the Artist, Oyinda, RIVRS, and more. He has also had the opportunity to work with Luam as assistant choreographer for Icona Pop on America's Got Talent and David Letterman.Neil was hand selected to choreograph the launch of Pharrell Williams fragrance girl for Sephora. He was also an assistant choreographer with Lisette Bustamante on Girl Generation Hikkup. He was also hand selected to work with actor Channing Tatum as a contributing choreographer for the flashmob seen on The Today Show in promotion for Warner Brothers Magic Mike. He has traveled to Hawaii,Peru, Mexico, Brazil, Croatia, Sweden, Switzerland, Vienna, Argentina, Dominican Republic, Israel, and Italy teaching workshops and was a recipient at the Young Choreographers Festival in 2010 and as a returning guest artist in 2011.
Neil now teaches at Broadway Dance Center in NY as well as guest teaches at Millennium Dance Complex and Movement Lifestyle in LA. His choreography can be seen on The Today Show, Good morning America, NBC Live, PBS, World of Dance, Carnival Choreographers Ball (NY/LA), Rhapsody James presents Sirens After Dark, and more.
---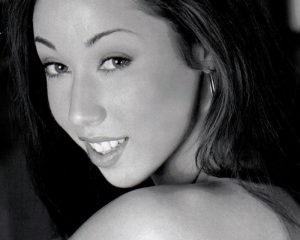 Katy Spreadbury received her early professional training from Kathy Kozul, Carol Somers, Sherri Moore-Nikitas, and Terri Gordon. Katy was a member of the Burncoat Fine Arts Magnet Program throughout her middle and high school years. She spent her summers training and performing with Ballet Workshop of New England under the direction of Jacqueline Cronsberg.As a youth, Katy received numerous accolades and awards for outstanding achievements in dance. She was named Capezio's Future Star, a featured artist in Dance Magazine, and a cover model for Dance Spirit. Upon moving to NYC, Katy began her professional career performing alongside legends Ben Vereen and Karen Ziemba.
Katy has found great success as a commercial dancer in NYC. She is sought after as a guest artist, and was recently featured as a soloist at the International Film Festival in Dubai. In addition to dancing, Katy has been working as an educator for over 10 years. She's taught for dance schools, colleges and ballet programs all over the country. She's assisted Emmy Award nominated choreographer, Mandy Moore in setting new work for Los Angeles Ballet, been a longstanding faculty member of The Dance Teacher Summit here in NYC, and featured on the cover of Dance Teacher Magazine in 2012.
---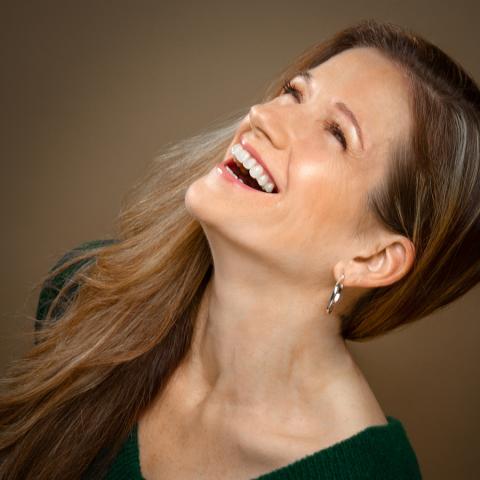 Tracie Stanfield is an award-winning choreographer, educator, creative consultant, and the founder/Artistic Director of SynthesisDANCE in New York City. As one of the top teachers in New York City, Tracie brings energy, style and passion to her students across the world. Known for inspiring and challenging classes, Tracie's work focuses on moving beyond the steps to allow each dancer to find their connection with breath, emotion and movement. Building on the technique of ballet, the bold rebellion of modern contemporary and the passion and pulse of jazz dance, Tracie's classes are explorations in PURE DANCE.  Her work has been commissioned throughout the US, Canada, Mexico, Japan, and Latin America. Her signature voice as a choreographer has helped create and define contemporary lyrical movement in concert and commercial dance. Dance Magazine calls her classes "inspiring'" and the Huffington Post UK says Tracie's choreography "thrilled and mesmerized with her masterful fusion of contemporary and classical dance forms."