TDC Instructors
Sheri Daknis, Studio Director- Sheri has been instructing and choreographing dance and acrobatic classes at her family's business, The Dance Centre, in South Toms River, NJ for 24 years. She began her dance training locally in N.J. at the age of 3 and has instructed and choreographed many forms of dance including acrobatics, ballet, pointe, tap, jazz, and lyrical. She trained for ten years in the arts of acrobatics, gymnastics, and cheer tumbling at Gymnastics Plus and Devlin Gymnastics in N.J. She continued her dance training in ballet and modern at Rutgers University from 1992-1996 while dually pursuing her nursing degree, graduating with a bachelors in science and nursing in 1996. Over the last 24 years, she has developed both a competitive and recreational acrobatics program at The Dance Centre and became the director of the studio in the summer of 2016 when her mother retired from the position. Throughout the years, her competitive acrobatics team has won numerous overall awards, including junior grand champions at Beyond the Stars National Competition in Cape May, NJ and at Star Systems National Competition in Myrtle Beach, South Carolina. Her routines have also won many choreography and entertainment awards at both local and national dance competitions and several of her dancers have been featured in opening showcases at national dance competitions.Over the last five years, she has added the arts of contortion, hand balancing, and aerial silk dancing and fitness, training in NYC and at New England Center for Circus Arts in Vermont. In the spring of 2016, she founded Peninsula Performing Arts in Little Silver, N.J., an elite program for small group and private instruction in dance, acrobatics, contortion, and aerial silk dance and fitness training for children from preschool through adults. She is proud to incorporate her family's long-standing business, The Dance Centre, as a company of her Peninsula Performing Arts LLC. Sheri also works as an independent contractor, traveling throughout the east coast to provide seminars and master classes in acrobatics, aerial silks, contortion, and hand balancing.
---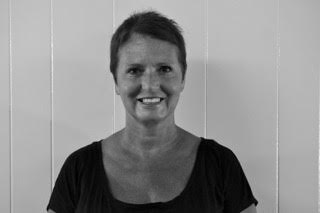 Bonnie Dirk- Bonnie started her teaching career at the young age of 16, instructing and choreographing at her parents' business, The Dance Centre in South Toms River N.J. and has been employed by them for the past 34 years. She has studied many forms of dance including tap, ballet, pointe, jazz, lyrical, contemporary, hip hop and acrobatics. Her work has been influenced and inspired by many great teachers who she has trained with throughout the years, including Mallory Graham, Jerry Rose, Frank Hatchett, Mike Minery, Gregg Russell, Savion Glover, Mia Michaels, Joe Tremaine, and Daryl Retter. Early in her dance career, she toured with Dance Caravan and performed with the jazz company Sizzling Hot and the tap company, the N.J. Starlets. For 3 years, she performed as a dancer in both the Miss Atlantic City Pageant and the Miss New Jersey Pageant. She has studied the Royal Academy of Dance ballet method and received her assistant teacher and teacher certificate from the Jay Dash training school with high honors in tap. During her 34 year teaching career, she has choreographed numerous award-winning routines at many local and national competitions. Her production numbers have been featured in several showcases at national competitions over the years. She has had numerous students go on to study and achieve BFAs in dance from Mason Gross at Rutgers University, Montclair State University, and Stockton University and various other colleges for dance. Some of her students have become members of national dance teams and several, after completing their BFAs in dance, have become dance instructors and choreographers in some of our local, New Jersey Performing Arts High Schools, directors of their own personal studios, and some have come full circle back to The Dance Centre as choreographers and instructors. Miss Bonnie's passion for dance is apparent in her dedication to and love for all of her students, nurturing them through their dance journey as if they were her own children.
---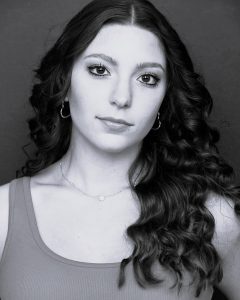 Marisa D'Amico- is a 21 year old Professional Dancer, Choreographer, and Teacher. She is signed to Bloc NY and currently attending Montclair State University to obtain a BFA in dance and a minor in Psychology. She began dancing at the early age of 3 at the PAA where she trained in Ballet, Tap, Jazz, Contemporary, Lyrical, Musical Theatre, Hip-hop, and Acrobatics. At the age of 10, she earned the privilege of dancing as a Knicks City Kid and a NY Liberty Lil' Torch. She has traveled to Germany with the USA Tap Team for the IDO World Tap Championships where she won 2 medals. Marisa has appeared in concept/music videos, TV shows/movies and has had the opportunity to perform at venues such as United Nations, MSG, Prudential Center, Apollo Theater, Dance Teachers Summit, Times Square, Disney, Barclays center, Universal, NY Carnival, Sybarite, and World of Dance for amazing choreographers. Her artist credits include BTS (Music Video), J-Hope (Dick Clark's New Year's Rockin' Eve), Todrick Hall, Niko & Vinz (NBA All-Stars game), Montana Tucker (MTV Times Square), the Sugar Hill Gang (MSG), Pretty Much, Frankie Zulferino (Music Video Tribute) Bartees Strange and more. She has trained and is a member of multiple companies, including being an apprentice for Marinda Davis company, Marinspired, Theresa Stone's pre professional dance company, AbstraKT BEINGS, Megz Alfonso's pre professional dance company, Unique Soulz, Amber McCrinks company, McCrink & Co, NVSYN Performance Cast, and Deshawn Da Prince's Hip-Hop crew, Royal Thieves. She has taught and choreographed at studios around New Jersey and New York. Her choreography has been presented at Sybarite, Young Choreographer's Festival, Project Create, Don't Dance Alone Showcase, Montclair State University, Disney, and at various competitions for studios in NY & NJ. She has taught at intensives for dance studios and conventions such as AB Train by Theresa Stone, Arts In Motion, The Royal Dance Convention, and more. She recently traveled to assist Deshawn Da Prince for the Washington Commanders Dance Team.
---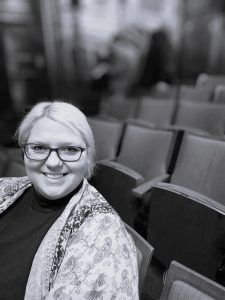 Jessica Corrigan- Jessica teaches several dance subjects here at The Dance Centre, including: Musical Theater, Acrobatics, Jazz, Lyrical, and Adaptive Dance. Jessica has been dancing at TDC since the age of 2. She began assistant teaching in 1996 and later taught her own classes. In time, Jessica assisted in the development of the musical theater and adaptive dance programs within the studio. Her choreography has been recognized at the competitive level. The musical theater program she developed is growing in popularity and she was asked to be a guest musical theater teacher in a summer workshop. She also studied acting through Weist Barron-Ryan Acting School and Workshop for several years. Jessica attended Georgian Court University where she obtained a Bachelor's Degrees in Psychology, Special Education, and General Education. She holds over 15 years of experience in education including teaching preschool, teaching High School History, acting In-Class Support Special Education Teacher, and of course teaching dance. Jessica's most important role and passion in life is being a mom to her two children "Tripp" and Emma! She is also very active in the autistic community. Jessica's proudest accomplishment is being able to see her students take pride in their achievements as they grow as individuals and enjoy her classes.
---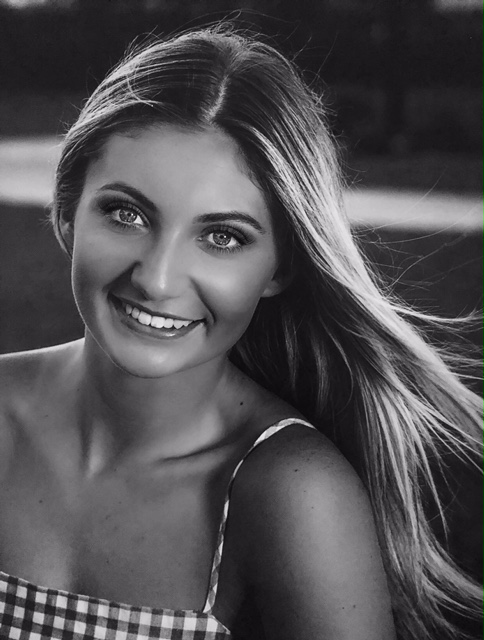 Keryn Dirk- is a professional dancer and choreographer based out of NYC and NJ. She is trained in jazz, contemporary, lyrical, acrobatics, silks, ballet, hip-hop, musical theater and tap. She began her early years as a competitive dancer training at The Dance Centre and Abby Lee Dance Company earning multiple overall, titles and scholarships. She has performed in various NYC festivals and concept videos. Keryn has also modeled for multiple runway shows and catalogs including American Girl Doll. She is an award-winning choreographer in the competition circuit. Keryn is currently a company member of McCrink & Co under the direction of Amber McCrink. She is excited to continue her training and performance career in NYC and LA.
---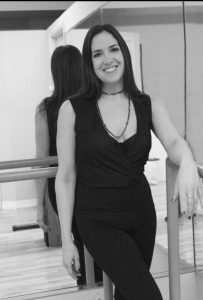 Elise Klinger- A graduate of the High School of Performing Arts in New York City, has received training from Joffrey Ballet, Luigi, Phil Black, Martha Graham School of Contemporary, and The Alvin Ailey School. She has performed at venues such as Jacob's Pillow, New York City Center, and Snug Harbor Cultural Center. She has owned a lucrative dance school for thirty years and has been rewarded with the success of her students, some of which received scholarships to Julliard, Martha Graham, and Alvin Ailey.  Elise has also held the top 10 percent of students accepted to The High School of Performing Arts in New York City. She has choreographed numerous musicals as well; some of her favorites are Godspell, Evita, and Carousel. Several students have worked on Broadway as well as on Regional Tours. Her latest piece was seen at the Welmont Theater in Montclair, NJ with the band Foreigner. Elise enjoys teaching a variety of students and style; she currently with competitive gymnastic teams, aspiring actors, singers and dancers. Elise is ecstatic to be part of such an esteemed community.
---
Josh Kolberg- is an award winning ballet teacher and dancer. He received professional training from the Director of the Royal New Zealand Ballet, renowned Patricia Barker, and while at the Royal Danish Ballet School in Copenhagen he studied under Nikolaj Hübbe & Henning Albrechtsen. While his roots lay in ballet, Josh has had experiences within musical theatre as well. Josh toured the U.S. as a featured dancer and understudy with the 2015 National tour of Seven Brides for Seven Brothers and is currently in the midst of his fourth season as a dancer at the Connecticut Ballet Company where he dances soloist and corps de ballet roles. Additionally, he is on faculty at some of New York City's finest ballet schools such as Ballet Academy East and Broadway Dance Center. Other prior credits include: The Grand Rapids Ballet, Orlando Ballet, City Center Ballet Company, The Walt Disney Company, Central Florida Ballet, and Florida Dance Theatre. Josh is a certified teacher under the American Ballet Theatre National Training Curriculum for Pre Primary-Level 3, and a member of the American Guild of Musical artists. Some of Josh's favorite places he has taught and choreographed have been: Broadway Dance Center, Ballet Tech (formerly Eliot Feld Ballet), Alvin Ailey American Dance Theatre, Columbia Ballet Collaborative, Peridance Capezio Center, West Michigan Youth Ballet, Ballet Academy East, New Jersey Dance Theatre Ensemble, Steps on Broadway, Northwest Florida State College, Ballet Arts, Florida Dance Theatre, City Center Ballet Company and Lebanon Ballet School.
---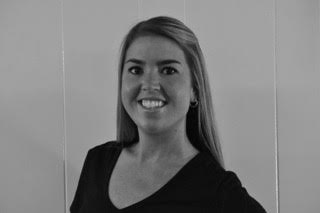 Ashley Leonard- Ashley is a graduate of Kean University with a degree in Business Marketing. Her journey in dance began twenty-three years ago at the age of two. The Dance Centre family taught her everything about dance. As she advanced into different styles, her love for dance grew. At the age of seven she began competing. Traveling throughout New Jersey brought more experience to my dancing career, and she began student teaching at the age of thirteen. After graduating Lacey High School she started teaching students of all ages Jazz, Tap, and Hip-Hop.  Watching her students grow and learn choreography and different techniques within the season brings her joy. She has advanced her teaching skills by attending several dance conventions throughout New Jersey, as well as attending classes at Broadway Dance Center in New York City. Her one goal as a teacher is to pass along her passion for dance to all her students.
---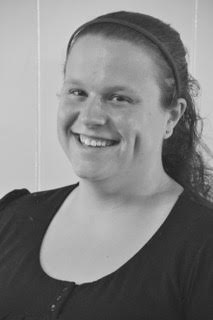 Brianna Lowden-   Brianna has been a dancer since she was 2 years old at The Dance Centre. She is trained in ballet, tap, acro, jazz, pointe, musical theatre, hip hop and lyrical. She has been a part of the award-winning competition team since she was 6 years old. Brianna has been an assistant dance teacher at The Dance Centre since she was 11 years old. She helps with the regular recital classes as well as the competition classes. Brianna has a Liberal Arts associates degree from Ocean County College, and she will be graduating from Kean University in December 2017 with a bachelor's degree in Elementary Education with a concentration in Special Education and English.
---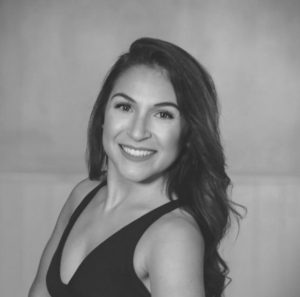 Courtney Loglisci- Courtney began dancing at Spotlight Academy of Dance at the age of five. At Spotlight she was trained in ballet, pointe, lyrical, tap, jazz and hip hop. At 8 years old she became a member of their competition team and continued to dance for the team for ten years until graduating high school. Upon graduation, Courtney attended and graduated from Stockton University where she minored in dance and had the opportunity to train under ballet master Henry Vankuiken. After graduating high school, Courtney also began teaching and choreographing at dance studios around New Jersey. Since then she has found a love and talent for choreography and teaching all ages of students. Her choreography has won numerous choreography, high score and special awards throughout the years. Courtney keeps up her training by continuing to take classes at Broadway Dance Center, Millennium Dance Complex, attending conventions and master classes. In 2017 Courtney traveled to California to attend Mather Dance Company's annual teacher intensive where she trained under Shannon Mather, Addison Holmes and Gina Pero. Courtney has had the pleasure of working as backstage manager for Imagine Dance Challenge as well as an Adjudicator for Starbound National Talent Competition. She continues to keep educated in all styles of dance but has a love more specifically for dancing and teaching jazz and hip hop. She strives to be a healthy role model for her students, not only teaching them dance and how to properly use their bodies, but teaching them confidence. She hopes to inspire her dancers with lessons they can take with them throughout life and to continue to share her love of this art for many years to come.
---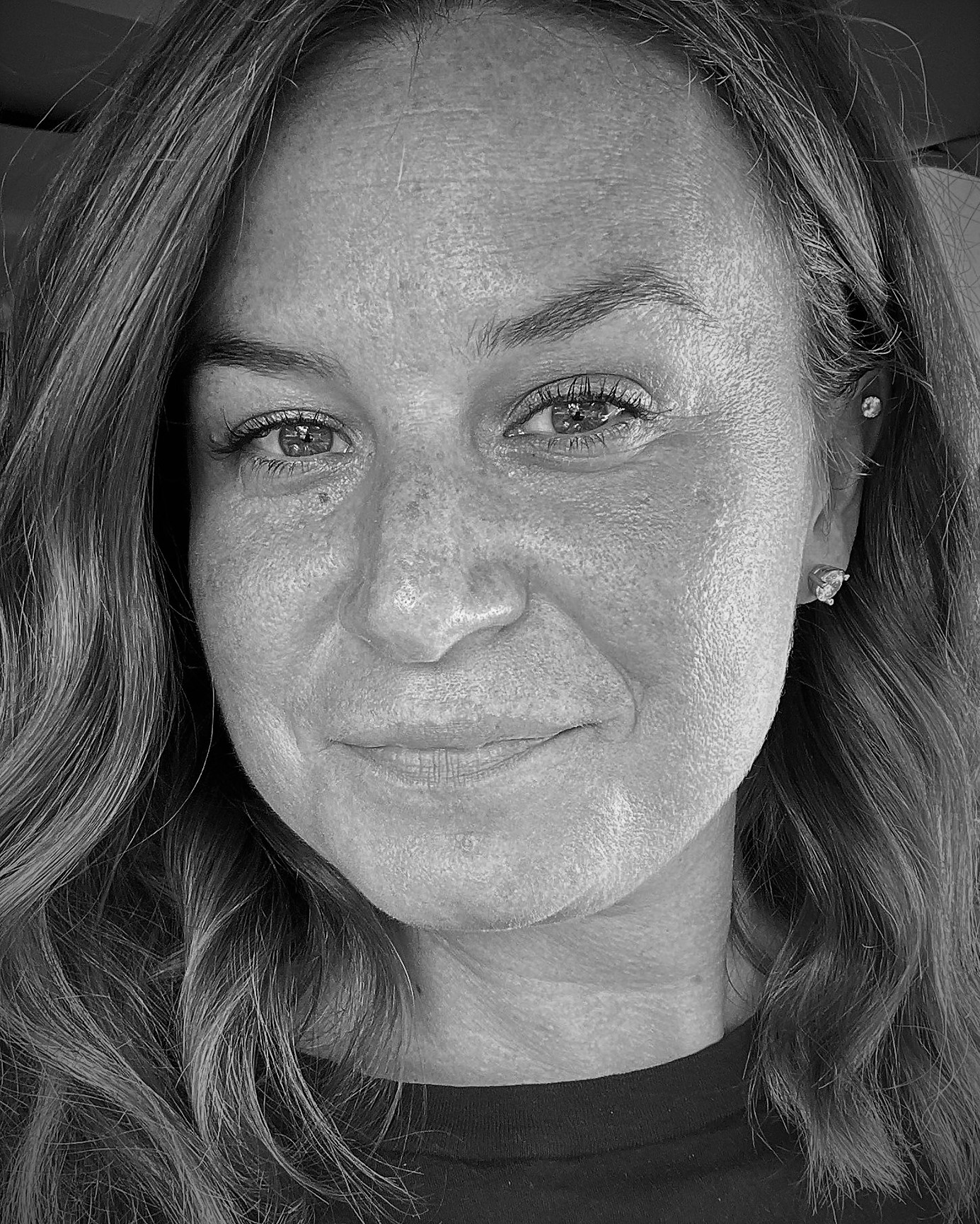 Laura Manresa- Laura is a native of the Jersey Shore and started dancing at 5 years old with The Dance Centre. She studied ballet, pointe, jazz, tap, hip-hop and lyrical. Laura began assisting with classes at the studio when she was 12 years old and was part of TDC's award-winning competition team. She also studied that the Performing Arts Academy of Ocean County. Her recent training credits include Broadway Dance Center, JUMP Dance and Dance Olympus conventions, along with trainings from Rhee Gold, Julie Kay Stallcup and being a certified "Once Upon a Ballerina" instructor. Laura has taught at Kick! Fitness & Dance, Rhythms Dance Academy, Miss Mare's Dance Academy and worked with Shore All Stars Cheerleading, but TDC is her home! She obtained her Bachelor of Arts in Communication and Public Relations from Montclair State University, and her Masters of Science in Educational Counseling from Monmouth University. Laura loves being able to teach her students confidence and perseverance, all while having fun dancing!
---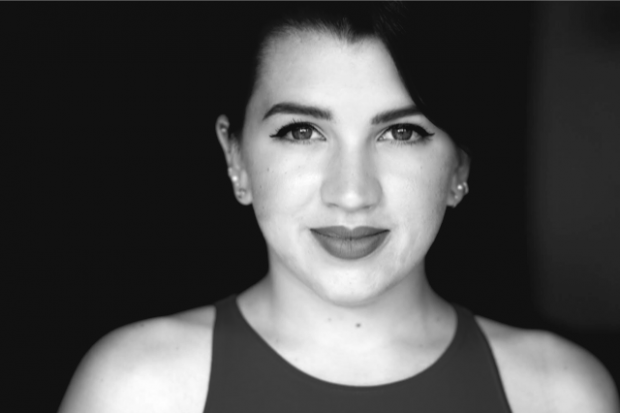 Kelcey Matheny- Kelcey is a New York City based teacher and performer originally from Bradford, Tennessee. Her credits include   42nd Street at Fulton Theatre, In the Heights at Gallery Players, Song and Dance Men at Centenary Stage Company, Legally Blonde, Broadway Takes Two  and the   Choreographers Canvas  at the 92nd Street Y.  Kelcey has also performed with the tap dance companies of Justin Boccitto, Mark Albrecht, Denise Caston, and Ann Dragich. Other performance credits include Dance St. Louis' Spring to Dance Festival and the Dancing in the Streets Festival in St. Louis, Missouri. Kelcey has choreographed and taught for dance studios, high schools, and theatre programs in Kentucky, Tennessee, Connecticut, Missouri, New Jersey, and New York. She received her BFA in Dance from Southeast Missouri State University and was a graduate of Broadway Dance Center's Professional Semester program.
---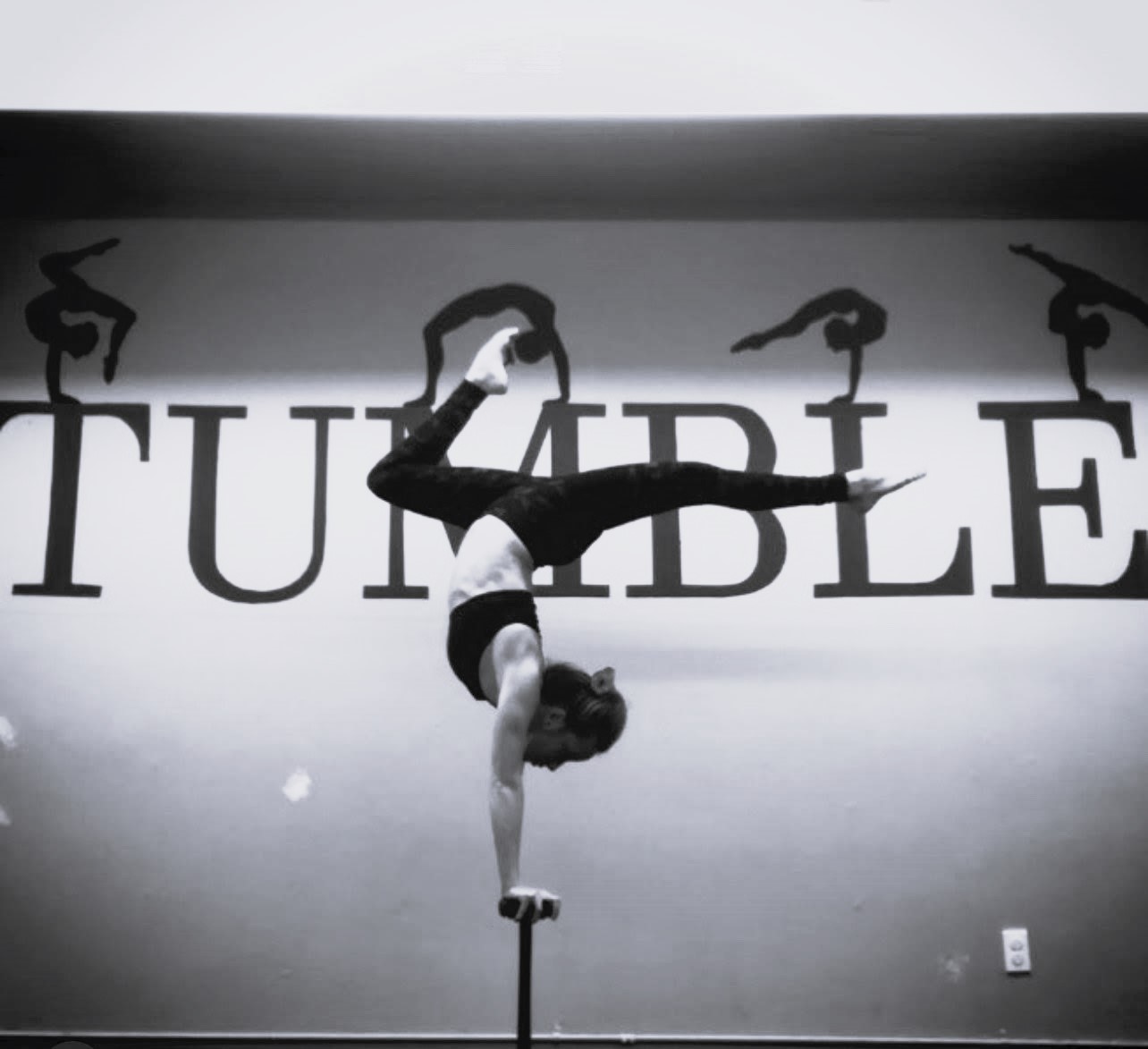 Kaitlyn McPartlin- Kaitlyn joined The Dance Centre family 23 years ago as a kindergartener. Specializing mostly in acrobatics and ballet, she also has experience in jazz, hip hop, and lyrical. Kaitlyn began student teaching for the "tiny tots" her junior year of high school and is now teaching all levels of acro, contortion, hand balancing, and beginner level aerial silks. When she is not at dancing school, she is loving being a mommy, to two future dancers, Myla and Marley. Kaitlyn finds herself and her daughters extremely lucky to have a second family at The Dance Centre.
---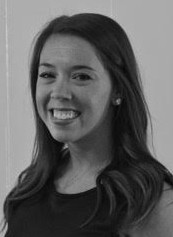 Allison Platt- Allison attended Montclair State University, and is a May 2012 graduate of The Richard Stockton College of New Jersey with a B.A. in dance and a concentration in studio operations. While in college, Allison participated and choreographed for many of Stockton Dance Company's annual shows. She has worked with many teachers and performed in many pieces from prestigious choreographers such as Jae Hoon Lim's (Koresh Dance) "Occupying Ambiguity", Twyla Tharp's "Torelli", and Rebecca Stenn's "Aviary". She also has performed in many American College Dance Association performances, and even had the privilege to perform in the esteemed "gala performance". Allison has been dancing for over 20 years, and teaching for seven. She is currently teaching at two dance studios, Cygnus Creative Arts Centre in Egg Harbor Twp., NJ and The Dance Centre in Toms River, NJ. At The Dance Centre she teaches and choreographs various levels of ballet, ballet technique, and contemporary/lyrical. In 2011, Allison was a member of the Philadelphia Soulmates Dance Team. She has performed all over the US, and can most recently be seen in New York City, and the greater Philadelphia and Southern New Jersey area with KAOS Dance Company, Scull and Bones Dance Company and Cygnus Contemporary Dance Company. Allison loves her new home here at The Dance Centre, and can't wait to see where the years take her.
---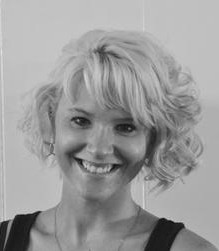 Noelle Ricco- Noelle started dancing at the age of 2 at The Dance Centre. She took classes in jazz, lyrical, ballet, tap, hip hop, and musical theatre and as she got older she started student teaching as well. Noelle attended OCVTS Performing Arts Academy where she continued to to broaden her dance education in modern, jazz and ballet and graduated high school from there in 2009. She continued her training and studying  in dance as well as elementary education at Slippery Rock University and graduated  in 2013. Throughout her college years she has taught dance at a YMCA summer camp in addition to TDC. Now she continues her love of dance by beginning her 4th year teaching at The Dance Centre!
---