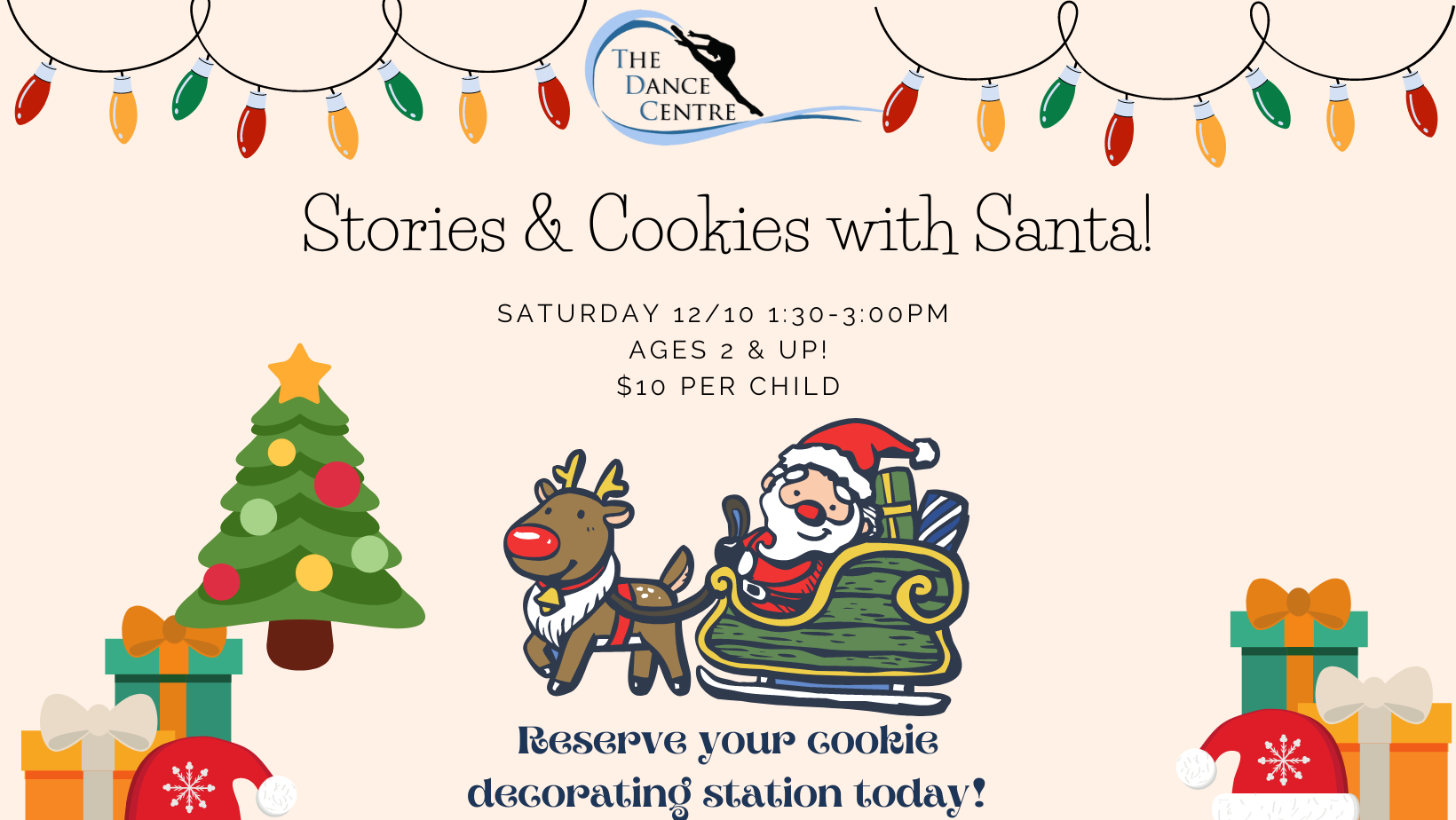 Join us Saturday, 12/10 1:30-3:00pm, Ages 2 & up, $10 per child, parent helpers welcome!
**THIS JUST IN! MRS. CLAUS WILL BE JOINING US AS WELL! It is sure to be a merry time!**
Come decorate cookies, 1 to take home and 1 to enjoy during a story time with Santa Claus. Then help Santa make reindeer food for you to leave out on Christmas Eve so he can be sure the reindeer will have plenty to eat during their travels! Finally have a Meet & Greet with Santa, bring your cameras!
*This is a preregistration form so we can be sure to have enough supplies – payment is due on the day of the event*